Fishing:Otonabee River in Canada
Jul/08/2020 20:55:53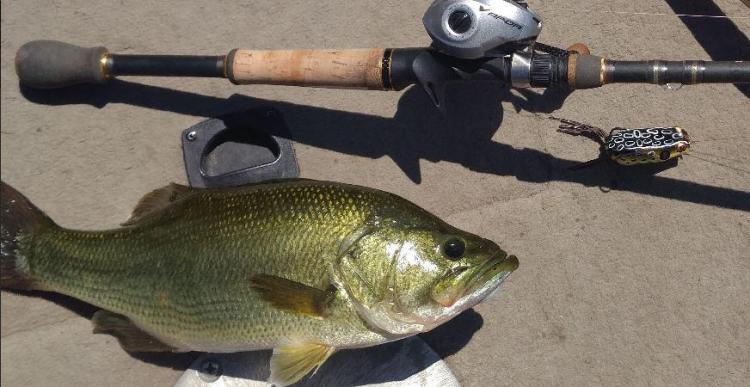 Date: Monday July 6, 2020
Location: Otonabee River, Ontario, Canada
Weather: Sunny, blue bird skies.
Temperature: High 26.6C | Low 18.8C
Moon Phase: Full moon
Water Temperature: ~25C
Water Conditions: Clear to lightly stained
Target Species: Largemouth Bass, Smallmouth Bass, Pike, Muskellunge
Bass
The warmer water temperature has made the bass active from earlier in the day, to well into the afternoon. The smallmouth bass were feeding heavily on schools of minnows, often busting the surface. Most were found near the surface in water that ranged from depths of 14ft-20ft. Key baits were similar sized jerk baits like the Rapala Original Floating in F05-F09 size, and in colors like silver and shiner. Smallies near the bottoms and tops of ledges responded well to jigging a 1/4oz ball-head jig tipped with a 3" Berkley Powerbait Minnow in Black Shad. The powerbait minnow in larger sizes worked well on a offset worm hook thrown weightless and jerked back to the boat.
Largemouth Bass were out in full force. Most were found in shallow water ranging from 3ft-6ft, Seeking shade under lily pads and milfoil overgrowth. Very few bass were able to resist a popping frog, which produced bites all day. The technique to fish them involved casting past the pads or overgrowth, popping the frog over the tops, and pausing at the edges. Strikes came either instantly, or after a second of pausing. They were hungry, and frogs were aggressively eaten, requiring almost no wait time before setting hook. Spinner baits worked well along weed edges, although not as well as the frog. This may have been due to unfavorable weather conditions for using a spinnerbait. Some fish were caught on a mini flipping jig in black and blue, tipped with a black craw chunk with blue flecks.
Pike & Muskellunge
Pike and Musky were found in multiple places whilst targeting largemouth bass. Predominantly in shallow marinas and under laydowns adjacent to deeper water. While not being specifically targeted, many pike and musky were caught with a 1/4oz Northland Tackle chartreuse spinnerbait. Bites were mainly coming almost immediately after casting, which leads me to believe they were extremely active and willing to bite anything they could get their mouth on.With the heat wave continuing through the week, I don't expect much change in fish behavior.
#Fishing
#BassFishing
#FishingInCanada
Posted by Anonymous
See more blogs of Anonymous